Sensei, how expensive is Japan?
The main concern I hear from people who want to go to Japan is how expensive Japan is. But is Japan expensive? No, let me be clear, I am not saying it's cheap but apart from the initial scare of flights and medical insurance, the actual country isn't as expensive as it is rumoured to be.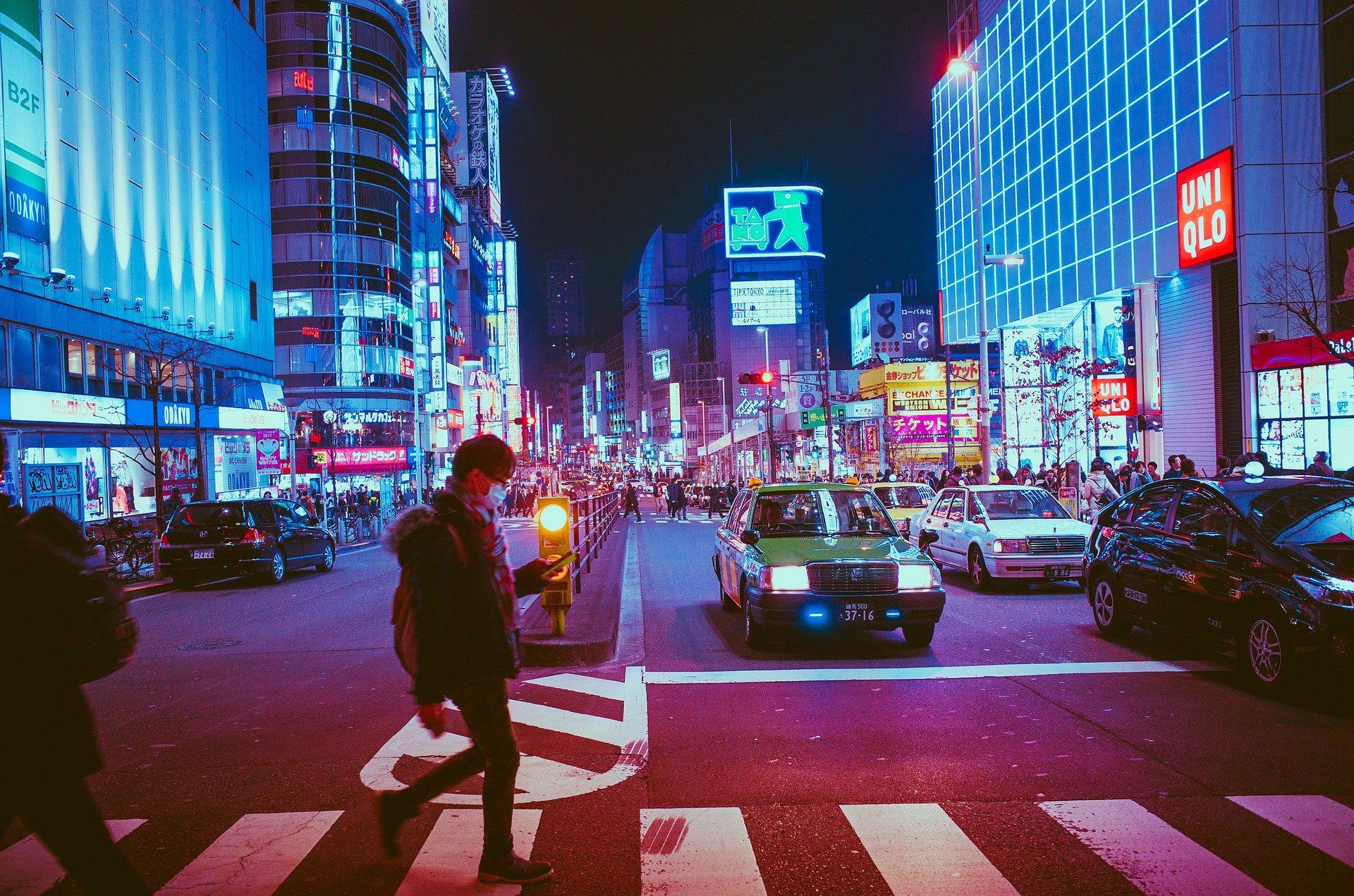 The main concern I hear from people who want to go to Japan is how expensive Japan is. But is Japan expensive? No, let me be clear, I am not saying it's cheap but apart from the initial scare of flights and medical insurance, the actual country isn't as expensive as it is rumoured to be.
Now during my travels, I have found other countries including other Asian countries that are cheaper than Japan like Thailand but on the other hand, I have found countries in the West that are comparble or more expensive than Japan. And I am not talking about some random country in Europe, I am talking about Tokyo being cheaper than both London and New York!
Breaking Down the Cost of Travel in Japan
Flights:
Let's start from the very beginning, flights! You are going to need one unless you already live in Japan. Now there is a problem with talking about this specific topic, COVID-19. COVID has affected most airlines heavily to the point where British Airways (BA), the airline I usually fly with, are having a sale on return flights to Japan for the next year or so. The current BA price for a return trip between Heathrow and Haneda is about £500. Then if we compare this to return trips from the last few years is about £740 or a bit less depending on sales and time of year, you see the difference. Now £700 is still quite a bit but that's the ticket to get to Japan, literally.
Travel Insurance:
I will be honest; this one isn't something I can say much about but I do recommend it no matter which country you go to. This is also another topic that is heavily factored by COVID-19 but I have seen and hear of people getting travel insurance for about £60, which if I am honest, is worth it. Now embassies and travel agencies will try to help you if you have problems like a medical incident. E.g. giving you the ability to contact someone from home to help sort out the situation. But what they can do is limited. And I can personally tell you is that the first thing you will be asked in a situation is "do you have travel insurance" or some form of medical insurance.
Accomadotion:
Now you have two main keys to get to Japan, let's get stuck into costs within Japan. When it comes to accommodation, you are going to have to make some decisions because this can be complex due to the many options to pick from.
Backpacker budget:
If you are looking at having a backpacker budget, there are a couple of options, but the two main options are Hostels and Capsule Hotels. Hostels are the cheaper one of the two options at about £15 a night for a dorm bed. But capsule hotels do offer a chance of some privacy as you have your enclosed box that can come with a small tv, air conditioning, and power sockets. Although you will have to share the bathroom and common areas with the other guests like you would if you were staying at a hostel. Additional warning, if you are about my height so 6ft+, research and check the capsule hotels you are considering because you might discover you will need the power of levitating or your feet will be hanging over someone else's capsule. And I can tell you now, I have heard the stories of people being knocked out or tripped over by someone's legs. Most capsule hotels cost around about £25 per night.
But if you are aiming at the lowest budget ever then there is another option, a Manga Kissa! These unofficial hotels are literally manga cafes that are open all night. So how could a cafe be a place to stay? Well many of them have the option of giving you a private cubicle, if you ever watched any slice of anime based in cities like Tokyo or the anime, Charlotte, for example, you might have seen characters using these cubicles to stay the night. Now there is no bed provided but the chairs are normally quite comfortable or using the floor if you are too tall like me. These places also offer blankets and pillows to use and as they have got so popular for people to stay at, they have started to introduce showers. From about ¥1,000 (about £7) for 6 hours, it is the cheapest place you will ever find in the whole of Japan. So, if you want to have an insight into the lifestyle of the Japanese youth, this is a great chance to, although I would only recommend staying for one or two nights.
Mid-range budget:
Now if you prefer your own room, the best option is "business hotels". These are hotels designed around office workers who spend the night at a hotel rather than going home due to them working late or being out with work colleagues. They offer small but clean rooms that come with private bathrooms and most of the things you expect from a hotel like Travelodge in the UK. Although they usually don't have any food facilities. It is possible to get a business hotel room for about £55 for a double room.
So, is there any other option? Well, there is an uncommon option that I have mentioned before, Love hotels. To explain the idea behind these unique hotels, they are designed around the idea of allowing couples to have some private time as most young people will live with their parents well into their twenties, and grandparents sometimes move in. So even though the idea behind love hotels are for love-making than for sleeping can seem to be a bit odd or off-putting to the western side of the world, they are quite useful for a place to spend the night when it's late. One tip for getting a good deal is to wait for just after 10 pm to get an overnight stay. Be careful to not book the room for a rest, as a "rest" is about 2 or so hours long. The prices are dynamic depending on the time of day, and on how busy they are.
Now if you are big on being anonymous as possible, love hotels are the place to stay. As the general rule for love hotels is to keep your contact with staff as low as minimum as possible. For example, if there is a receptionist, they are often hidden behind a frosted-glass window and there's no need to give your name or address when you book the room. They are also where your dreams can come true although these types of dreams are not the ones that I am keen to hear about. They are normally quite well equipped with things like big-screen TVs, fancy bathrooms, large beds, etc. In terms of prices, you are looking at ¥6,000 (£44) to ¥10,000 (£74) per night, depending on the room you book and the location of the hotel.
High-range budget:
If you are looking at the expensive places then my advice is to look to stay at a Ryokan (a traditional Japanese inn). I have actually stayed at one during my first trip to Japan when I visited the snow monkeys up north. One of the key things about Ryokan is yukatas. You will be provided one and will be expected to wear it during your stay. Around about 7 pm is when you will be able to experience one of the best things that Japan has to offer, Onsens. You can get your own ensuite onsen but for the real experience, you want to head for the communal ones. There is nearly always separate baths for men and women. But don't worry, I have plans to do a whole blog around onsens.
The other key thing is the food! Be warned, if you want to know what kind of food you are going to get during your stay, you need to ask when you book because an array of plates and bowls will suddenly arrive when you sit down to eat. Those plates and bowls will consist of tiny morsels of fine Japanese cuisine. And it can lead to some interesting experiences but that's another story for another time. The final thing is when you actually go to bed, you will be sleeping on futons. But they are quite comfortable. So, let's talk about prices: You can get a room without any meals for about ¥4,500 (£35) per person. And then if you are looking to have meals included, you will be looking at about ¥8,000 (£60) per person which can go up to tens of thousands of yen.
So, to finish off this section, I would say in general, the cost of accommodation for most travellers in Japan ranges from £40 to £200 per person, per night.
Transportation:
As I said before, rail travel in Japan sometimes can be expensive but as I recommended in my "Things you should know before stepping on a flight to Japan!" blog, get a 7-day Japan Rail Pass or get a Suica or Pasmo card if you just staying in Tokyo.
But what about the other kinds of travel? Well, there are bus passes but, in my opinion, they aren't worth getting. Because during all my trips to Japan, I have only used a bus once. And it wasn't like I was breaking the bank getting the bus, unlike taxis. Taxis are very expensive in Japan! I have mentioned about taxis being expensive a lot. In my opinion, there are only three scenarios for getting a taxi in Japan:
You are trying to get somewhere fast
There is no other transport option
For the experience of it.
Food and Drink:
One concern that comes from the idea of Japan being expensive is the food as people hear about fine dining and the great food that you eat in Japan. But the thing is you can fill your stomach with great food for less than ¥1,000 most of the time. For example, my normal lunch is less than ¥500 (£4). One of the best options for good and cheap food is convenience stores, e.g. 7-Elevens and Family Marts. These stores are keystones in Japanese cultures as they offer many products and services including healthy and tasty food options including a wide range of pre-made and pre-cooked dishes. For example, you can get a bento box (lunch box) that consists of things like rice, fish, meat, and vegetables that cost about £3.
But if you want to sit down while you eat, there are some great fast-food restaurants everywhere. For example, you can find a noodle bar on a street corner that provide cheap but great food. One of the best options to fill yourself up is restaurants that offer Vikings. Wait what? Vikings?
Yes Vikings, Vikings are the name for the all-you-can-eat buffet in Japan where you can go and stuff yourself for about £15 although there some very expensive ones too.
Now, these are good budget ideas but there is one tip that I recommend you remember, forget about fruit and vegetables! Why? Because they are expensive to buy so just remember when you think "I will pop into the supermarket to grab an apple", it will cost you a couple of pretty pennies.
Attractions:
If there is one thing that catches some people off guard is entrance fees, many temples and sight-seeing attractions in Japan charge a small admission fee, ¥200 (£1.50) to ¥600 (£4.50). As much as the fees can slowly build up, don't panic as there are also many parks, temples, and shrines that are free.
Tips for saving money:
Here are some tips that will save you some buck if you follow them
Tip 1: Watch out for ATM fees. They will build up if you aren't careful. Having a Monzo card is still a good shout if you ever need a quick supply of cash.
Tip 2: Get cash out before you get to Japan. You will get a better exchange rate than you will get in Japan and it will help you dodge the risk of needing to use ATMs for cash.
Tip 3: Check the dates that you plan to visit on. Most tourists come to Japan in spring for cherry blossom season and autumn. But also, national holidays like golden week can lead to busy flights and therefore more expensive flights. But you must be prepared for hot, rainy summers or uncomfortable winter weather.
Conclusion:
To be honest, this isn't the most detailed blog on the expenses of travelling to and around Japan. But you have to give me the benefit of the doubt that I am still in the UK right now and COVID 19 is making everything uncertain in terms of pricing and availability. So, if there is one last tip that I will finish with, it is plan! Just plan your trip out and things will hopefully go smoothly for you. So, it is time to say a big thank you to everyone reading this week's blog. In terms of next week, I am thinking about doing another poll but we will see what happens. So, until next week, arigatou gozaimasu and sayōnara!