The age of partying - Coming of Age Day
Finally, we have reached the second Monday of January of 2021 and it has already been an eventful year! Covid, the events at the congress in America and half of the world is back into lockdown, so why is the second Monday of January important?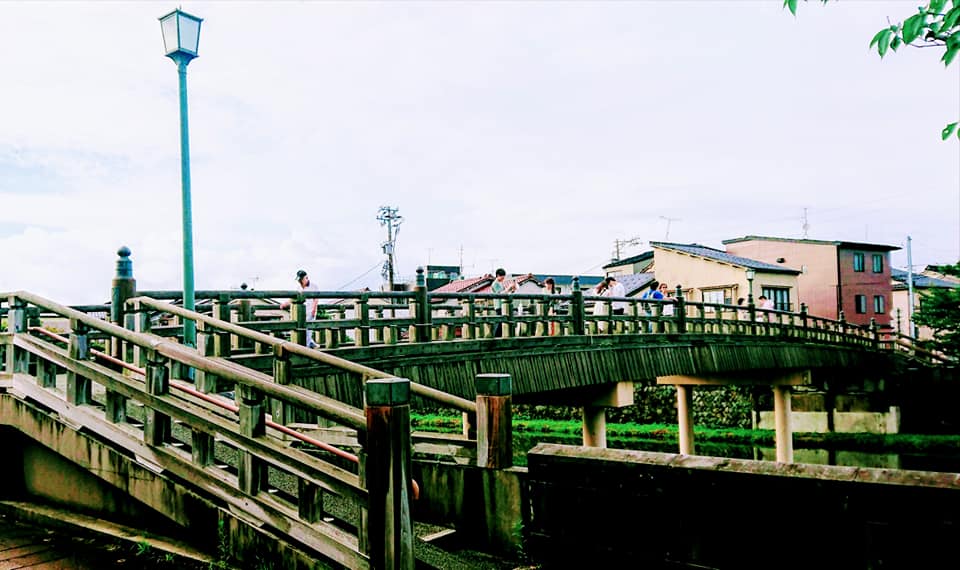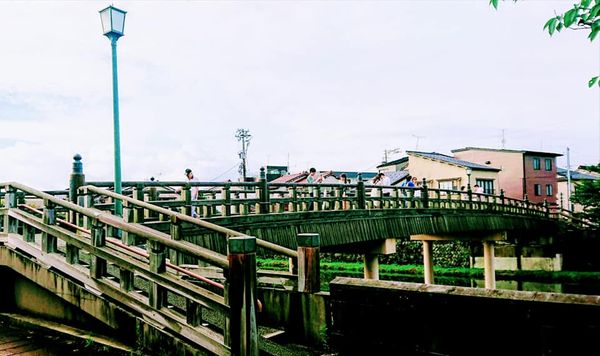 Finally, we have reached the second Monday of January of 2021 and it has already been an eventful year! Covid, the events at the congress in America and half of the world is back into lockdown, so why is the second Monday of January important? Well every year in Japan, the second Monday of January is celebrated as the Coming of Age Day (Seijin no Hi). As some of you may know, in Japan, individuals are only recognised as adults from the age of 20 or over, unlike in the UK, where it is 18 or over. Now Japan is famous for festivals, ceremonies and holidays, so what better way to celebrate a key part of life than with a national holiday?
But the annual national holiday isn't all the Japanese government does for this special occasion, all the local governments around Japan host a special ceremony known as Seijinshiki where everyone who turned 20 between April 2nd of the previous year to April 1st of the current year, are invited to attend to the ceremony. So for this year's ceremony, anyone who turned 20 between April 2, 2020, and April 1, 2021, would be invited. Typically, young people return to their hometown for the occasion, this isn't uncommon Japanese tradition as many people return to their hometowns during other holidays like Golden Week.
Ceremony
So what happens during these ceremonies? What's the purpose of these ceremonies? Well, the whole goal of the day is to encourage these young people to fulfil their new responsibilities as adults and as new self-reliant members of society so guest speakers, typically successful men and women from the local community are invited along to give speeches with heads of the local authorities. And then small presents are handed out to the new adults to welcome them into the new chapter of their lives. Then there might be live music or performance as such after the formal event to start the after-parties.
Real Life Cinderellas
Even though the ceremonies are a key part of the day, they aren't the part that everyone talks about. To the attendees of the ceremonies, the clothing is the most key part of the day, especially to the young ladies as it is one of a very few chances for them to wear a Furisode. Furisodes (swinging sleeves) are a style of kimono which is distinguished by the long sleeves which hang from the lady's arms.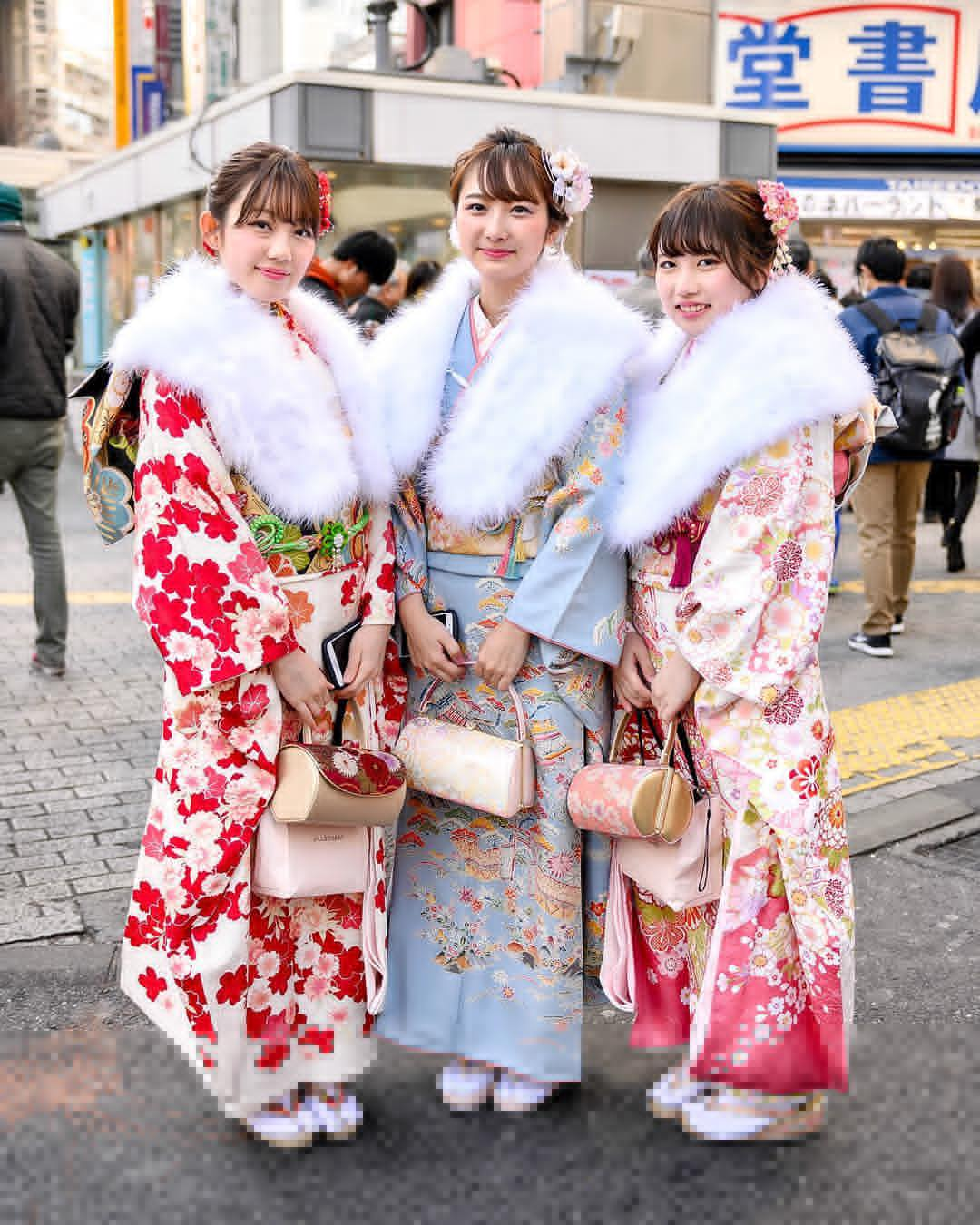 The young men either wear a western-style suit and tie or a traditional men's kimono with hakama (divided skirt) or haori (half-coat).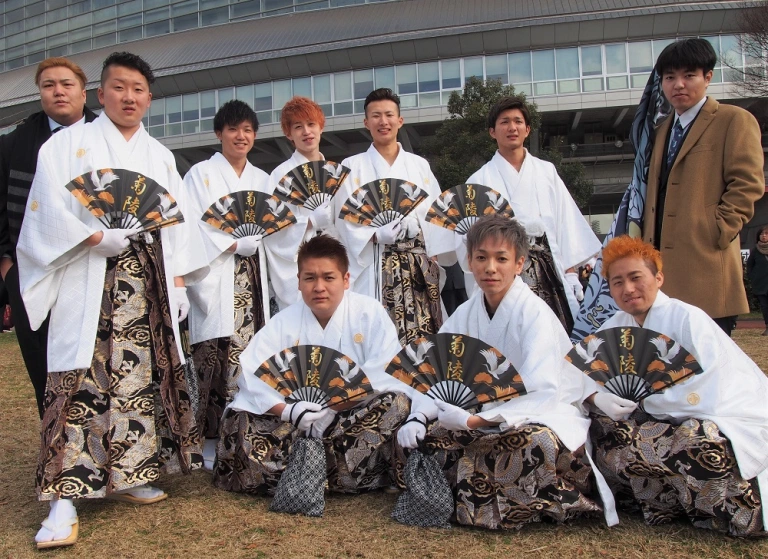 The main focus of Japanese media on this day is around all the dressed-up attendees so it is common to see hordes of photographers, news crews and families taking photos and interviews. So with the chance of them being on national TV, it is common for attendees to start the day early, especially the young ladies who have been known to be out of the door before 7:30 in some cases. This is because buying a kimono of any style costs a lot so it is common to get one rented. They also need to get their hair and makeup done before the ceremony so the day can be quite expensive, especially as renting a kimono have been known to cost up to 1,000,000 yen (£7092.00).
Afterparty
After the ceremony and the hordes of people have dispersed, the 20-year-olds go on their separate ways to continue the celebration. In Tokyo, it is common to find major streets are closed off and filled with food stands, street performers, and general festival stands. As much as the after-parties are great, they do have a slight consequence that comes with them which is there is a lot of disturbance from drunken attendees as 20 is the legal drinking age in Japan. Therefore a lot of drinking occurs and with the fact that the Japanese are very law-abiding, it is common for it to be the first time they ever drunk any alcohol. Add in the Asian "alcohol" gene, and you see why the aftermath of this national holiday involves a lot of hangovers and damages to properties around Japan.
Conclusion:
This is probably my shortest blog ever but it was a quick "today is Coming of Age Day, let do a blog about it" idea. Unfortunately, even though it is a national holiday and most businesses are closed today, I am actually working today but it hasn't stopped me seeing the TV broadcasts of dressed up 20-year-olds wandering around the country. And when I go for an evening walk in a bit, I wouldn't be surprised to see some of the celebrations. Although because of COVID, celebrations this year have been cut short due to the state of emergency.
So, it is time to say a big thank you to everyone reading this week's blog. I do still plan to release the first new and upcoming Q&A blog this week as I have been working on it. So keep an eye out for it! So, until next week, arigatou gozaimasu and sayōnara!